More evaluations,
more sales
Reach your goals faster with QualityDesk!
QualityDesk is a quality assurance and coaching software that enables you to monitor your company's customer interactions in every channel.
By making sure that every interaction is fluent and made with highest standards you will create the best possible customer experience for your customers.
With QualityDesk you will quickly recognize where your customer interactions still need improvement and where you have already achieved desired levels. This will help you to identify guidelines for future feedback and coaching sessions, allowing you to fully concentrate on improving your company's customer experience.
Watch LocalTapiola's Trustmary video!
Next level of quality assurance with QualityDesk!
Quality assurance today is often manual and time-consuming task. It is often perceived as unpleasant or hard work.
With QualityDesk your quality assurance becomes fast and easy. You will see results of your work in real time.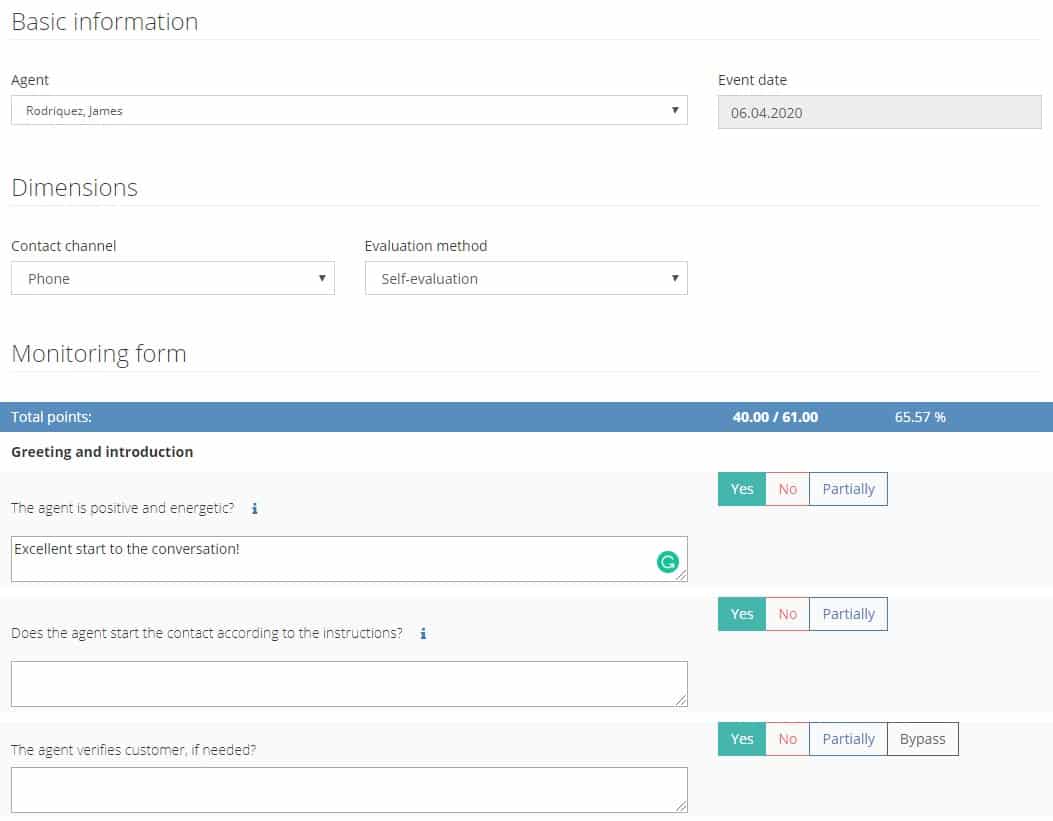 Easy to build monitoring forms
Creating a monitoring form is easy and intuitive. Well planned monitoring form let's employees and teams know what is expected of them. You can edit your forms as you improve or your objectives change.
What would you like to know about your customer interactions? How often are you giving wow-experiences to your customers? Do agents try to close deals in every contact? Do they use enough arguments? Decide what you want to know, create matching monitoring form and see how well you are doing.
Coaching forms for continuous improvement
Coaching form helps you to achieve continuity in your coaching. When coaching becomes routine, it will ensure accomplishments and follow ups on agreed assignments. You'll see in real time how task set up in feedback sessions with your employees are realized in action.
How are coaching and feedback done in your company? With QualityDesk feedback given is visible to you, supervisor and employee giving everybody transparency to interactions and their quality.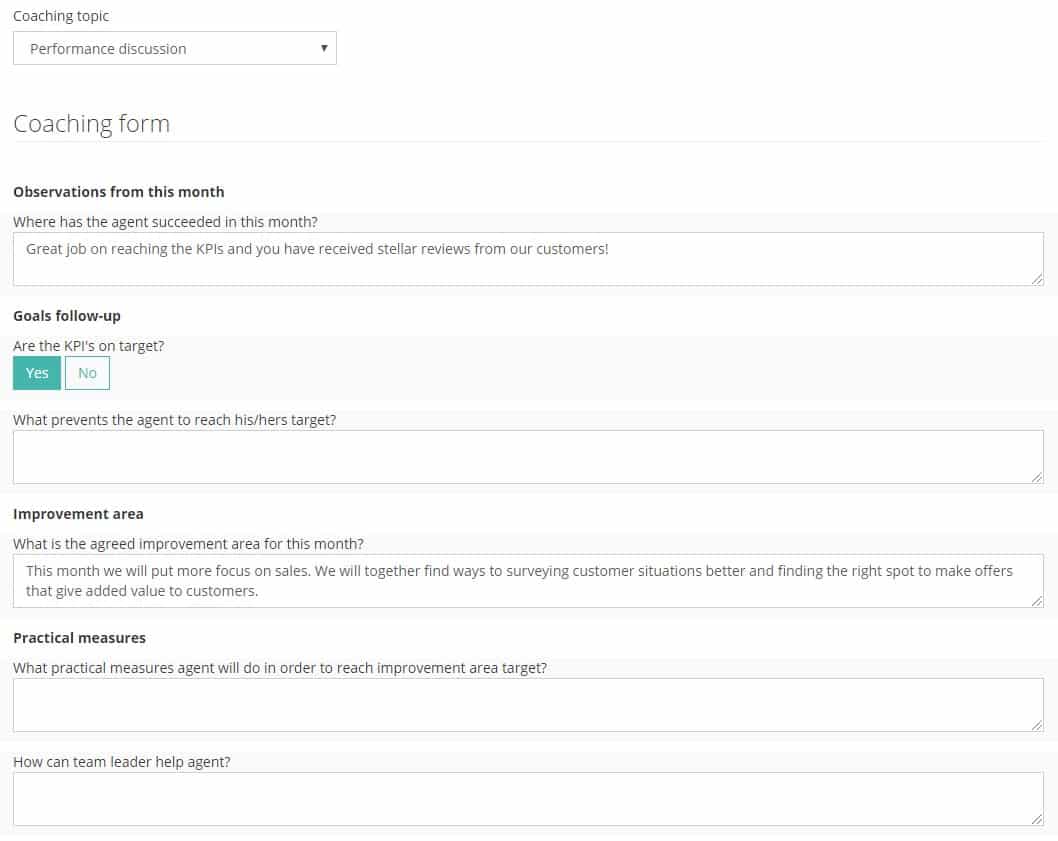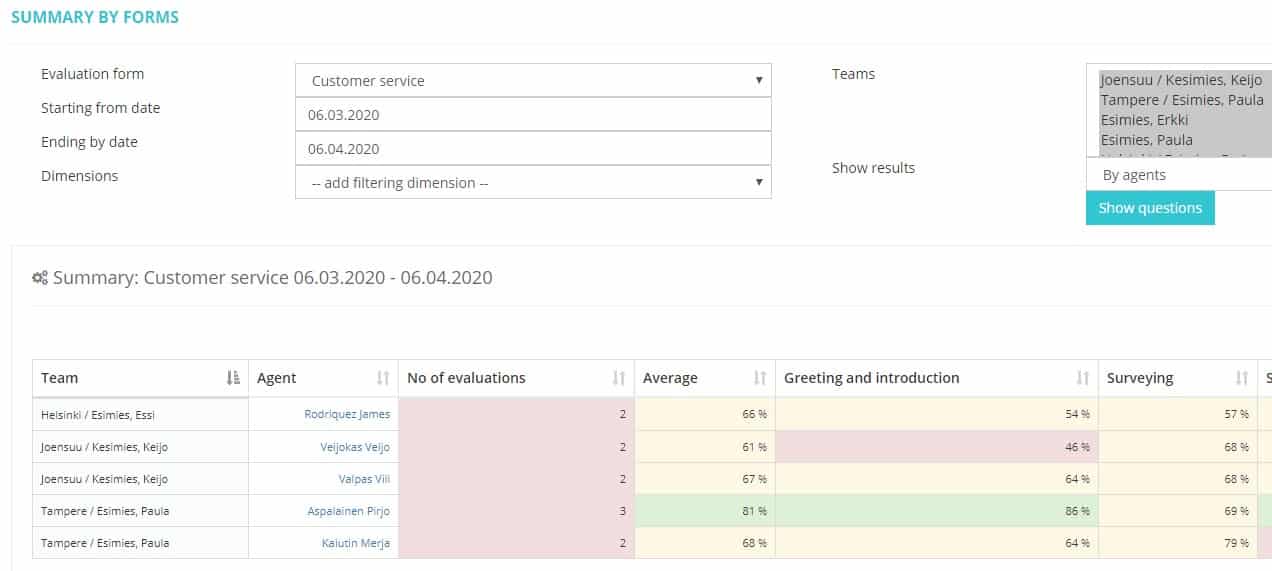 Automatic and real-time reports without time consuming manual processes
Completed quality assessments and feedback can be seen on the software. Spot the accomplishments, improvements and future training needs in one glance.
 Clear and visual reports open a whole new perspective in the reality of customer interaction while saving you hundreds of hours of manual work done by supervisor or specialist. Time that they can now spend on coaching and achieving goals.
Ease of use is one of our values
QualityDesk is extremely easy to use and doesn't require long training or implementation projects! QualityDesk is cloud based so you can use it anywhere and anytime with any computer, tablet or smartphone.
Starting to use QualityDesk is easy. No money and time consuming implementation projects. You will be fully operational with QualityDesk in matter of few short days.
We will gladly help you with any questions you might have regarding the software, customer service or sales. Get in touch with us today and let us show you how we can be of service.