Coaching functions help you implement changes quickly!
Coaching leadership has come to stay. Employees need sparring and the opportunity to share the challenges they encounter, talk about their needs and, above all, give feedback to both the employer organization and their own supervisor.
Employees need feedback to improve, but so do the supervisors and even the management. And why not the company's executive board, as well? QualityDesk's easy-to-use coaching features encourage meaningful discussions throughout the organization.
The coaching features include:
Simple creation of coaching forms.
Editing of the coaching form structure as the organization's needs change.
The organization can start using the coaching forms as soon as they have been created
There is no need to send the forms back and forth via email: everything is stored in QualityDesk, where the users can see new developments quickly and easily.
Setting of individual development areas and follow-up periods.
• The software reminds both the supervisor and the employee about the agreed development goals, ensuring that they are not forgotten.
What are the concrete benefits for your organization? Here are some of the benefits as described by our customers
Any strategy changes you need to make can be implemented more quickly throughout the organization.
Senior management is able to monitor the organization's management in real time, across departments – even globally.
The employee experience improves, as the software facilitates coaching leadership and makes coaching a part of everyday life.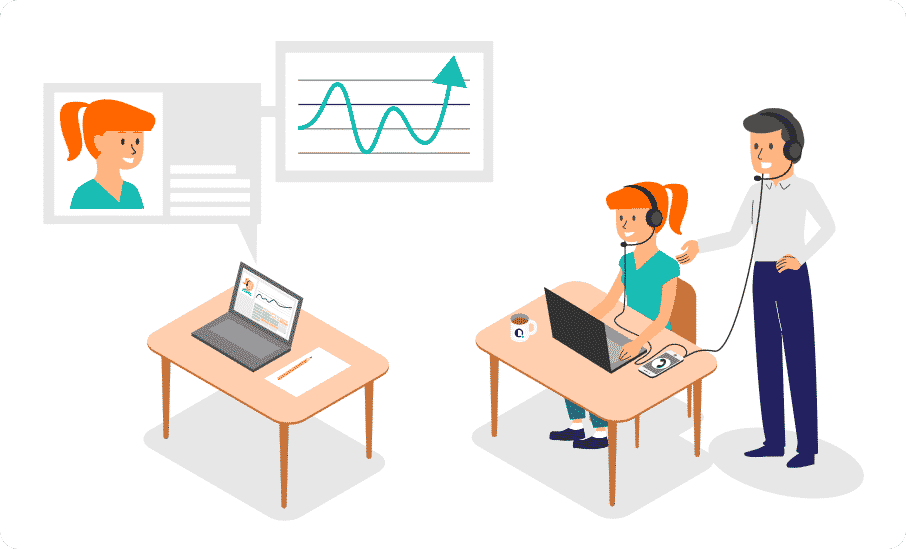 We will gladly help you with any questions you might have regarding the software, customer service or sales. Get in touch with us today and let us show you how we can be of service.