Identify reasons behind results
The unit manager is in between many different roles. Management, subordinates, team leaders and clients create pressure to perform and this can even create a chaotic atmosphere. In this case, it is important that the unit leader knows that everyone is up to date with their own goals and expectations.
There is no need for manual reports for management team reviews. QualityDesk reporting is automatic and real-time. It allows the unit manager to easily identify the reasons behind the unit's performance.
The unit leader can also use QualityDesk for coaching leadership with team leaders and supervisors, so that the entire management process can be put into QualityDesk.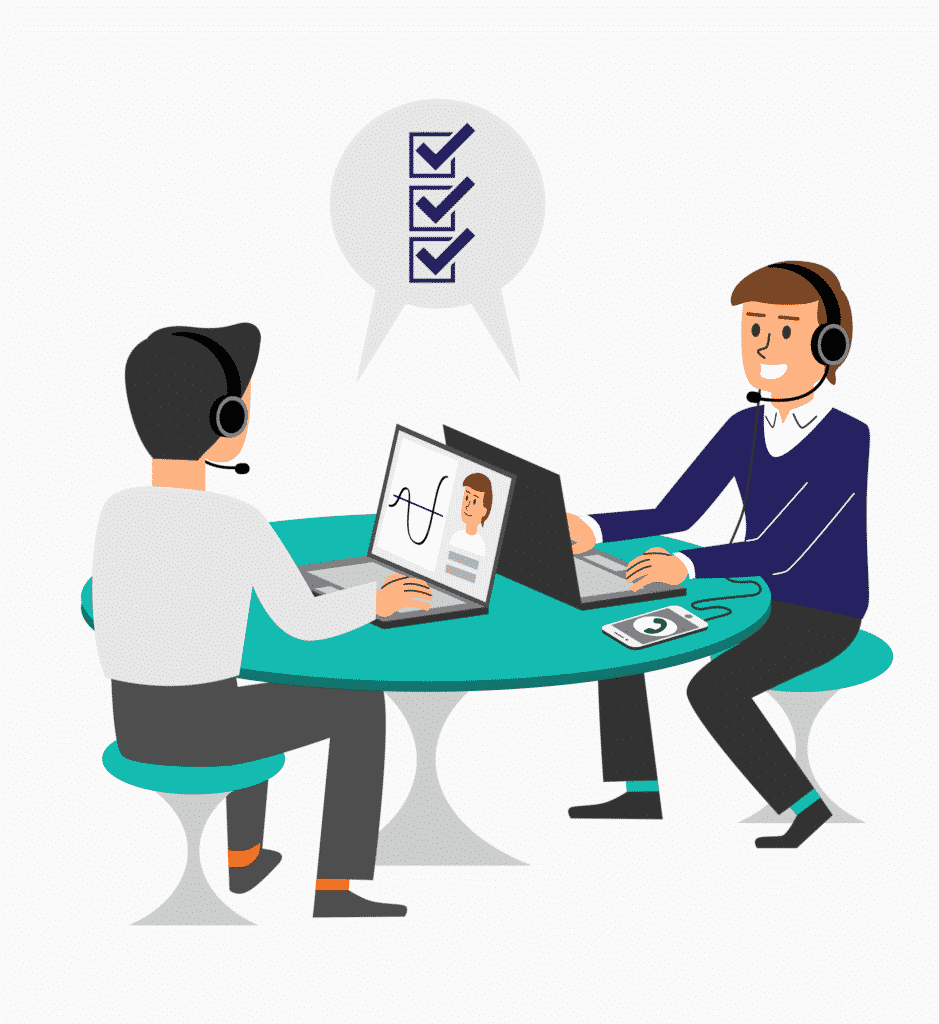 Benefits for Unit Managers
GDPR-compliant data management
Customer data has to be systematically managed, but the same goes for employee data.
A large number of organizations record their management discussions completely at random. The most common solutions include note tools, emails and Word and Excel documents. Data management becomes fragmented and can even become unmanageable. What if an employee asks for their information? Compiling them may prove impossible.  
QualityDesk offers a solution to this where all operative management discussions are gathered into one application. Everything can be found behind one login, for management, supervisors and employees. There is no need to send information by email, Teams or in various files.  
In addition, QualityDesk's automatic data deletion allows you to delete all old data according to the data security guidelines of your company or the law. A report is generated of each deletion, leaving a trace that can be verified if necessary. This makes it easier to comply with the provisions of the GDPR, among others.  
We provide solutions for quality assurance and staff development in sales and customer service within organizations. The QualityDesk software consists of different features, from which you can build a package to suit your needs. Do you want to learn more about how to make quality assurance easy, effective and measurable?
Book a meeting and we'll show you how QualityDesk could benefit your business. 👉