All-in-one quality assurance software
You can now gather the whole quality assurance process under one software. QualityDesk makes your quality assurance measurable and goal-driven.
With QualityDesk you never again have to look for missing papers or fight with Excel formulas to get your reporting to work. You'll gather the whole quality assurance process under one software. QualityDesk makes your quality assurance measurable and goal-driven.
As you fill monitoring forms, give feedback and use reports to analyze progress, you will get a clear picture of what still needs to be improved and where you have already achieved satisfactory standards. This will make it easy to plan future coaching and training sessions. QualityDesk helps you to set up clear steps for positive and constructive feedbacks making quality assurance easy and coaching more rewarding.
Results of our customers:
Sales growth of 10%
Add-on sales growth of 30%
Orientation time of a new employee reduced by 50%
1000+ saved working hours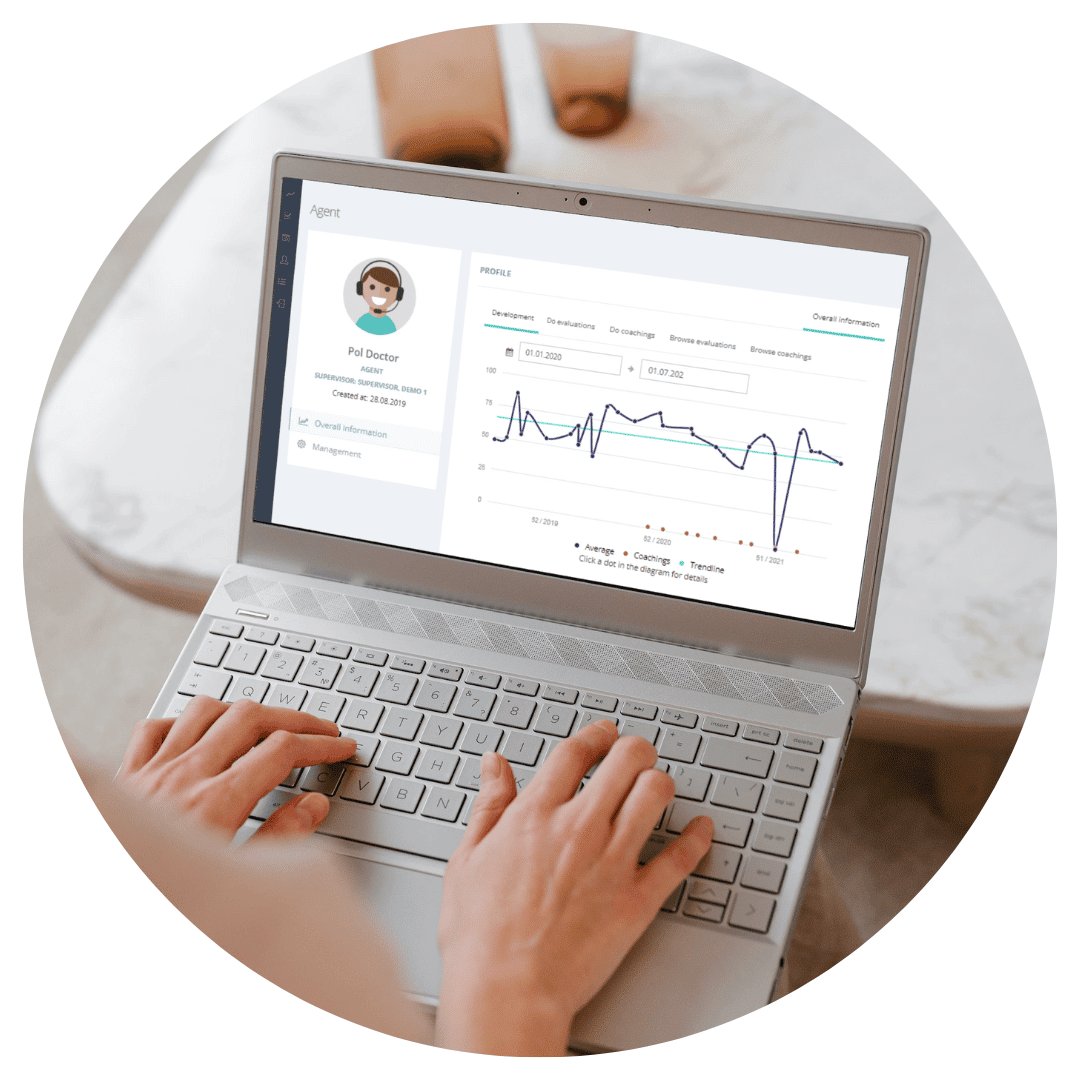 Quality assurance with QualityDesk
You can monitor contacts anywhere and anytime. As a cloud based software QualityDesk will work on any smartphone, tablet or laptop. Software is easy and quick to use allowing you to fully concentrate on monitoring and quality assurance.
Monitoring forms will make quality assurance fast and effortless. You can add your personal comments and feedback given on the form. Well planned monitoring form helps everybody in your organization to understand and know what's expected of them.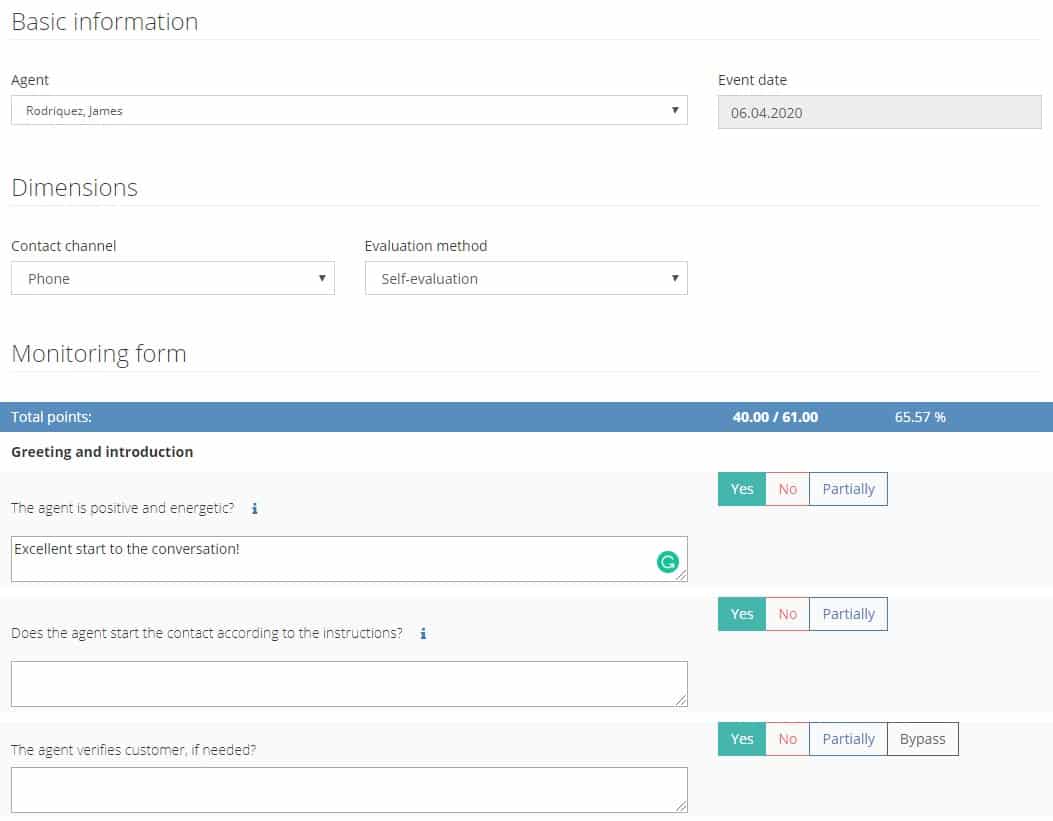 QualityDesks monitoring form helps you to give feedback and ensures positive coaching sessions. Write down to coaching form together with the agent what you have decided to develop. You can both see the progress of agreed improvement points in real-time and follow-ups will become automatic and won't be forgotten.
Real-time reports in QualityDesk let you see the improvement of every individual and team. Different views let you drill down more closely to where your performance excels, where further improvement is still needed and how your development points are realized. Every agent can follow their own progress through their own QualityDesk account. This enables everyone to focus on matters that will help with customer experience, employee development and job satisfaction.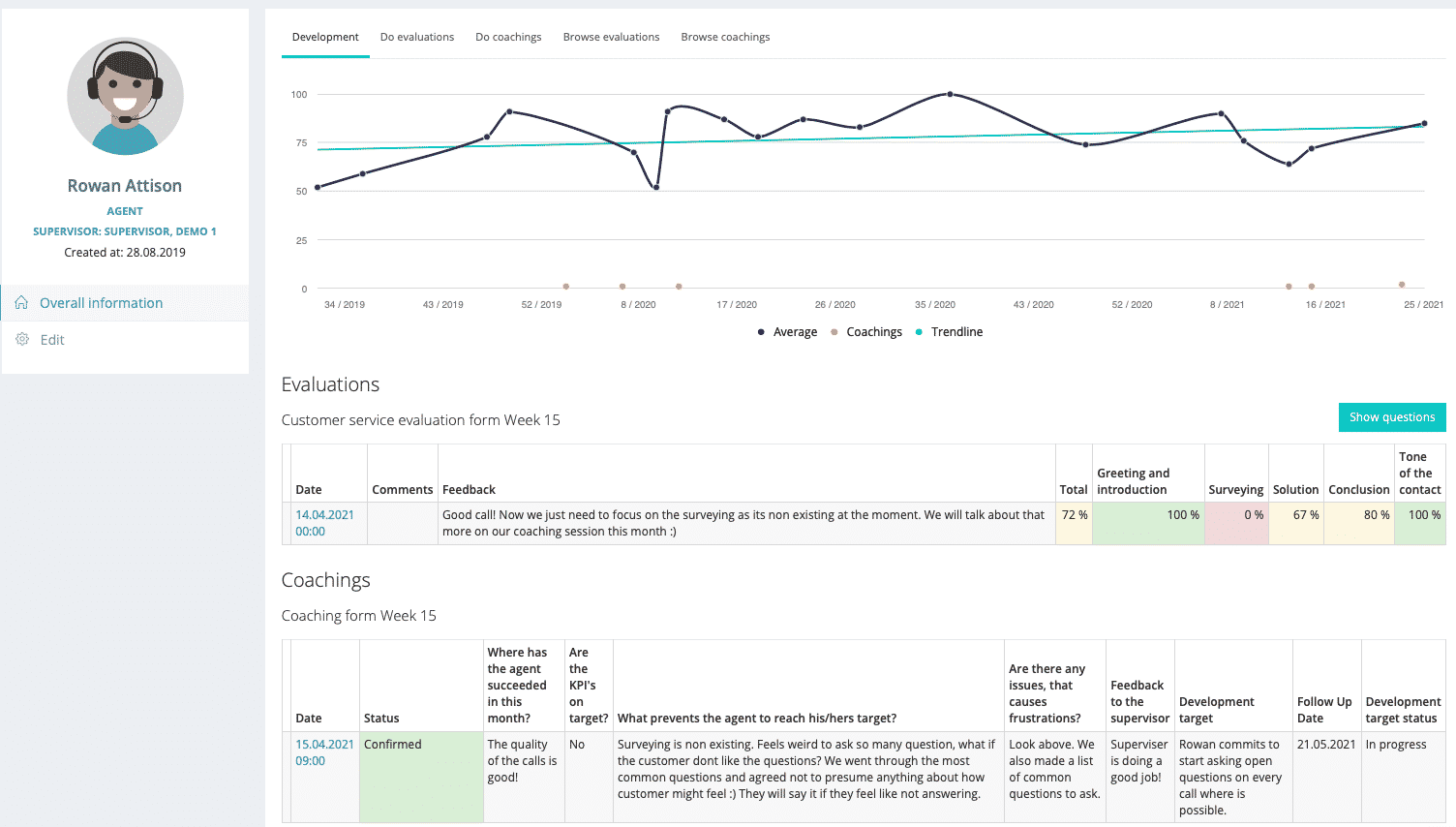 With the help of coaching forms created in QualityDesk, you can implement your strategies throughout your organization, faster than before. The forms help you ensure that discussions between the supervisors and the employees focus on the correct topics. They are also a good way to ensure that the employees get a chance to give feedback to their supervisors – the members of your organization can all learn and develop together!
In addition to having internal quality assurance processes, customer feedback should also be collected. It is an excellent tool for identifying any potential weaknesses. Customer feedback also allows you to determine whether your company's internal quality standards match the feedback given by your customers. With QualityDesk, you can request feedback manually whenever you want – but you can also use various integrations to ensure that you get feedback on as many customer encounters as possible.
Towards better customer experience
Best customer experiences and quality of customer engagements are not build overnight. It takes a continuing process where measurability is important and every change has to be taken in to account. Without real fact-based metrics it is extremely hard to drive your organization forward. QualityDesk enables whole organization to know where they have succeeded so far and what still needs further development. Start your voyage towards better customer loyalty today and contact us and let us tell you how we can help!
We provide solutions for continuous, data-driven service quality development through quality assurance and employee development. Get in touch with us today and let us show you how we can be of service.