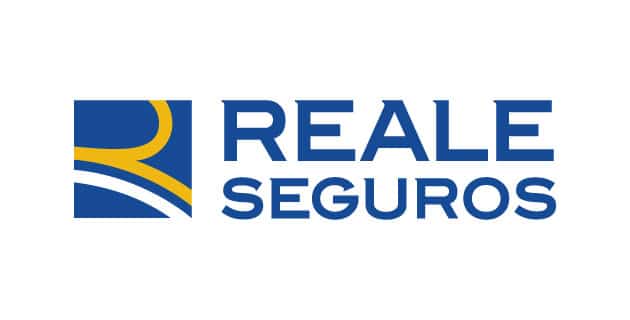 Reale Seguros is an insurance company that has been present in Spain since 1988. It belongs to the Reale Group, whose parent company is Reale Mutua Assicurazioni, a company with almost two centuries of history and it is the largest Italian mutual insurer!
Reale Seguros wants to make sure, that all the employees know what is expected from them, making sure that employees have a better chance of achieving their goals! This of course reflects to the customer, who is having a better customer experience than in most insurance companies.
Reale Seguros started using QualityDesk at the end of 2022. Here are their experiences of QualityDesk told by Belen Vazquez, the head of the contact center Reale Seguros Spain.
How is Reale Seguros using QualityDesk?
QualityDesk is in use in the contact center and internal compliance auditing. In the contact center, there is a total of 60 people handling customer interactions by phone and by email.
It's important to make sure, that the customer is met correctly every time and that the quality doesn't depend on the person. Everyone needs to know the quality standards and goals. This is how you make sure, that the service is consistent and always up to standards.
The internal auditing team is using QualityDesk to ensure that the performance is in line with the goals, and that all the processes are being followed. This is important as compliance is crucial in the insurance industry.
"We are using it for quality assurance, in the Contact Center and the internal audit team, not only phone calls but also the management of emails that we receive – 16,000 emails a month, which is an insane amount -. So, what you can do in a phone call, you can do in an email The Contact Center Internal Audit department uses QualityDesk, so there are two evaluation forms. One for emails and one for the call center focused on the service process".
In the contact center, the supervisors are using QualityDesk to monitor calls from different departments. On the calls, it's important to review every aspect of the call, such as the use of language and empathy, especially in the insurance business.
"Then the supervisors monitor calls from different departments. Not just inbound calls. The supervisors go more into the whole telephone service, the technical skills, the use of language, empathy, orientation, etc."
QualityDesk also works well in outbound campaigns. It is possible to build the evaluation forms just the way you need them! This means, that no matter how complex the campaign is, it is easy to build an evaluation form, that guides agents to do the correct things in customer interaction.
"We also have specific evaluation forms for information campaigns. We have two outbound campaigns. In the first one, we are contacting clients who have car insurance to take their cars to the correct garages to be fixed. The second one is for cases where the other insurance company is making claims for our customers, so we contact our customers to hear their side of the story and see which of the two is at fault. Therefore, the evaluation form is adapted to collect the requested information."
QualityDesk is also being used in a third way, which is the commercial side of the operations. This means that example the outsourced telemarketing partner is being monitored, so they are working with the same quality standards.
"On the other hand, the commercial part we have outsourced, although I am also responsible for their quality. There are two evaluation forms. One is the commercial service, which is for telephony, and another form, which is the management of commercial e-mails. We use QualityDesk across the whole spectrum that is under my umbrella: 60 people in internal services and more or less 35 people in the commercial area."
What challenges did Reale Seguros have with quality assurance?
As too many companies worldwide, also Reale Seguros was using Excel for quality assurance. Even though new tools are emerging in the market, like AI, Speech recognition, Speech to text, etc. they can't do the same kind of evaluation as well as humans can.
"We used to do it in Excel and it was an absolute disaster. We didn't have a joint vision of volumetrics or what we were doing, or what the areas for improvement were, because beyond putting "yes" or "no," we didn't do any kind of measurement. Now we have it in a more organized way, which I can supervise."
In QualityDesk you can goal-orient the way of doing things. For example, you can have goals on the number of quality evaluations per person and for the coaching sessions. This way is easy for the leaders to see, what is happening if anything. Also, from the real-time reporting, it's easy to see the development areas and what we are doing well.
"I have objectives for the supervisors, i.e., how much monitoring they must do for every quarter per agent. I go directly to QualityDesk and see if they are doing these monitoring. In QualityDesk, there is a professional standardization of monitoring, which has enabled us to schedule all the monitoring we need, to put in improvement plans for the agents, and for certain items that they do not comply with. Honestly, it has changed our lives."
How did QualityDesk help to solve quality assurance challenges?
QualityDesk helped Reale Seguros in many ways. From the point of view of the director, QualityDesk gives clear views of the customer interface in real time.
"From the point of view of the person responsible, it has helped me to have a clear vision of where the training of the team has to go and where the areas for improvement have to go."
The data will show clearly, who are the top performers and who will need more training and coaching, and in what areas. When the top performers are recognised, it is easier to spread the best ways to the others as well and of course, reward them for the outstanding quality work they are doing.
"Although it might be somewhat inappropriate to say, I can know which are my top agents, which are the ones that need help, which are the ones that need to be in an improvement plan."
From the supervisor's point of view, QualityDesk is improving their day-to-day work as the tools are easy-to-use and intuitive. Supervisors are saving lots of time as there are not dozens of different Excels somewhere and there is no need for manual reporting. In QualityDesk you can also write specific feedback to each of the evaluation questions and even schedule a development target for a single agent or the whole team at once.
"It also improves the supervisor's day-to-day work because it is a tool that makes you very efficient. In terms of their time, it's very fast. In the end, "bang, bang, bang!" you just hit "generate the report" and you have the report done, so their time to monitor and give feedback has been reduced a lot. And also, the feedback we give is very detailed, because of the specific evaluation forms, sections, and questions on them."
From the agent's point of view, the benefits come from the fact that they can also see their quality scores and written feedback in real time. They can visually see as well, how their skills are improving, which helps them to get a sense of achievement.
"And for the agents, they see it as good, because they see results and feedback much faster. They have it in writing, they can see how they are improving. The truth is that the positive points are very positive. The change has been radical, and the quality of service has improved."
The benefits of QualityDesk are very clear when you can systematically monitor employees that they are doing things by the book.
"At first, they were agents who failed the evaluation because we have identified things that we missed before. For example, the identification protocol, which is mandatory, is a critical question; that is, if they don't approve it, they don't approve anything, and now we have linked the approval of the monitoring to the collection of incentives.

For us, it is essential that once the agents identify the customer, they put on a process that triggers a whole series of actions, surveys are sent out, etc. We have noticed that there have been agents who have done this only in 20% of cases, which is unacceptable. But just yesterday one agent, in particular, reached 100%. All this has been detected thanks to this monitoring."
QualityDesk customer service experiences?
At QualityDesk, the owners are customer service professionals with combined experience from the contact center industry over 50 years. The software started as a solution to many of the issues the owners themselves noticed in everyday work life. Now, the customers are the ones who give important input on how to develop the software. The owners are still very much a part of operational functions to understand what is needed. I as a QualityDesk co-founder, moved to Spain to be close to our customers here and help them to get the best out of QualityDesk.
"The fact that the customer service chat is answered by Ville, who is the COO, is very impressive and shows involvement. Also, speed is key. The fact that you provide me with transcribed notes or recordings of what we've talked about, is also super helpful to me. I really appreciate it because, at the end of the day, monitoring issues in a contact center requires this kind of responsiveness. If I get stuck and I don't know how to do something, it doesn't do me any good if someone answers me in 3 days!"
Lastly, we have two questions for Belen
Is there anything you particularly like about QualityDesk?
"Exporting the reports to Excel seems amazing to me because we can see the evolution of the agents at a glance, it displays it by sections and by questions, and it's very important to have this data in detail. All this reduces time and work. We used to do reports in Word.

Now we have shortened the supervision time to monitor this, and the tool is very intuitive (…) as soon as you get two or three buttons you don't need anything else. It is a very user-friendly tool.

I also like the fact that it is very easy to register the forms and the possibility you have to put "critical" or "non-critical" also makes it very usable."
Would you recommend QualityDesk for quality assurance?
"Yes, without a doubt. I think it's a very versatile tool. In the end, you say "a monitoring tool" but people don't understand it as a phone call. I mean, this tool, in fact, can be used for internal audits in any company. I think it has many other applications beyond audit monitoring, it can be used not only for that but also to monitor or control other types of processes."
Would you like to achieve your goals?
If you want to achieve your contact center's goals, increase your sales and ensure that everyone is doing a top-quality job, book an appointment with our expert. In just 15 minutes we can see, if we can help!