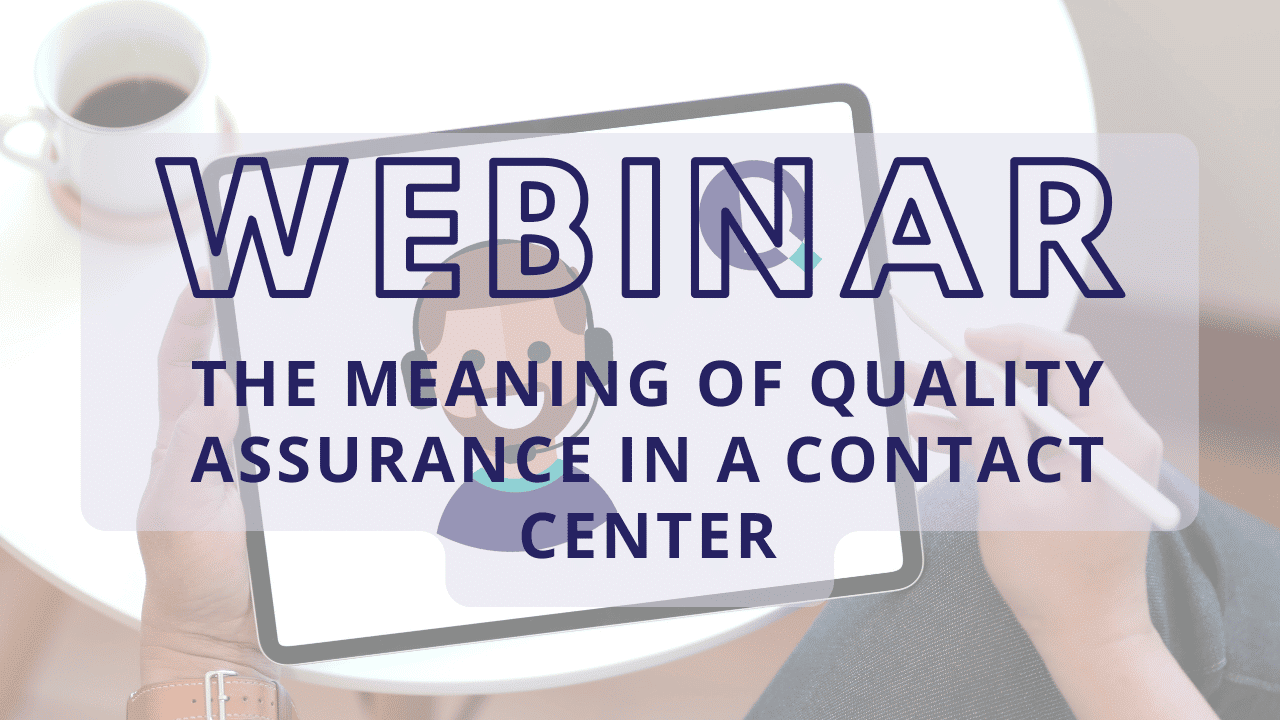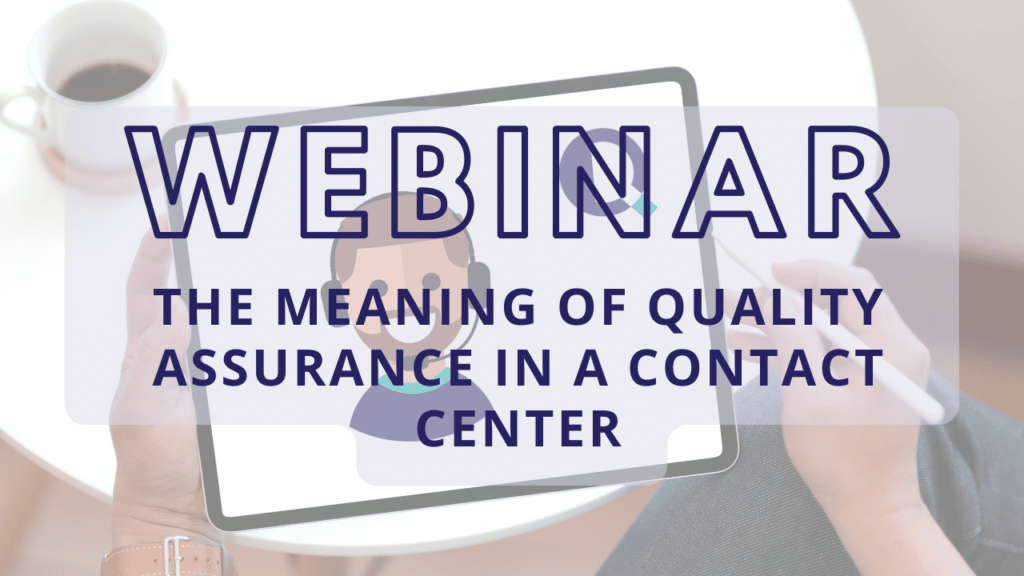 The meaning of quality assurance in a contact center
This webinar shows the meaning of quality assurance in a contact center. It affects on so many levels, that it is, or should be, the most important process in any contact center or service desk.  
In the webinar, you can see, how to create a working quality assurance process and make people actually do evaluations.
Speaker is Ville Mikkonen, QualityDesk's co-founder. With almost 20 years of experience from the contact center industry, Ville has seen how quality assurance effects nearly everything in a contact center.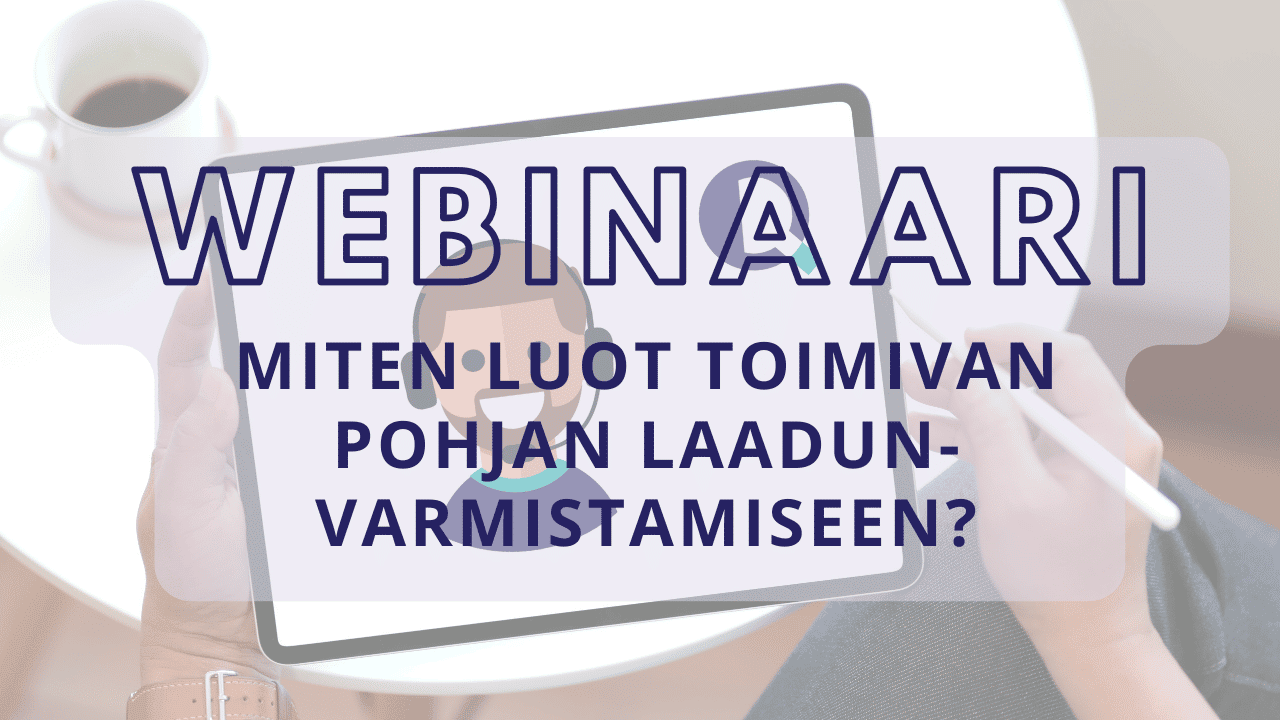 Miten luot toimivan pohjan laadunvarmistamiseen?
Tässä webinaarissa opit, mitä on hyvä ottaa huomioon laadunvarmistuslomaketta luodessa, jotta saavutat laadunvarmistuksella haluamasi tavoitteet. 
Puhujana QualityDeskin toimitusjohtaja ja osaperustaja Sakari Taitonen, jolla on vuosikymmenten kokemus contact center-ympäristössä työskentelystä niin esimiehenä, valmentajana kuin myynnin kehittämisen ja analytiikan tehtävissä.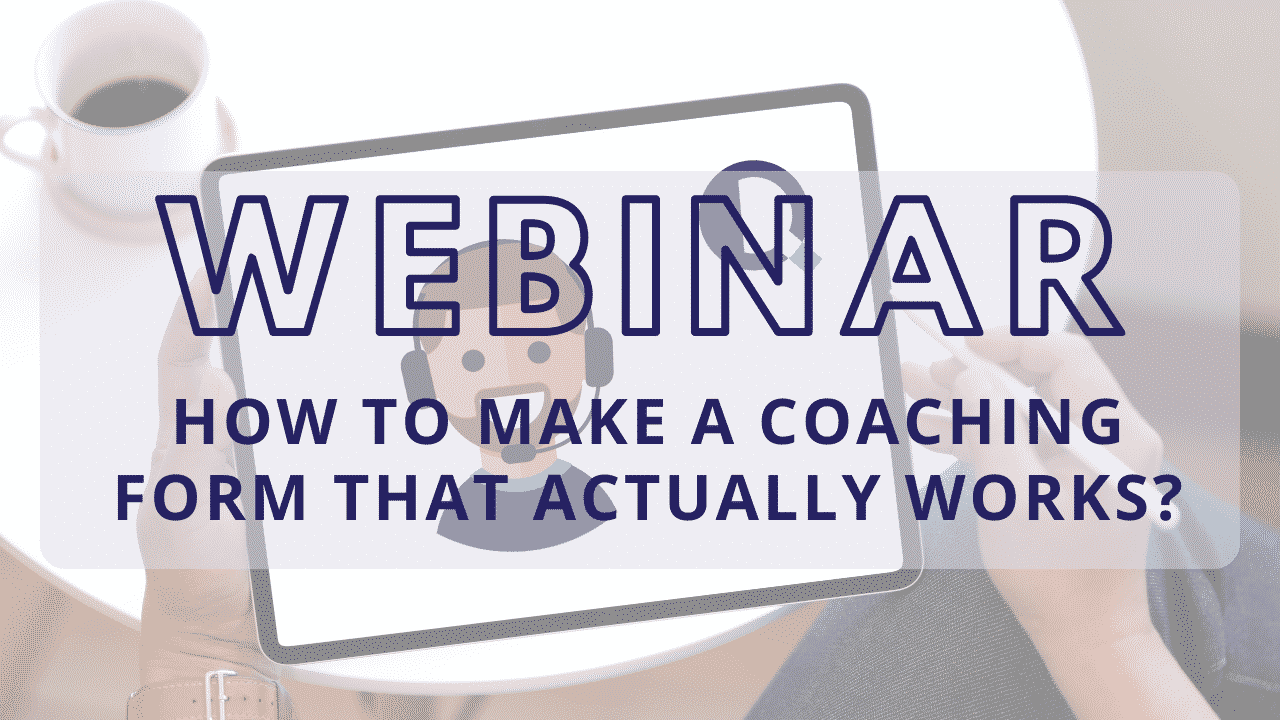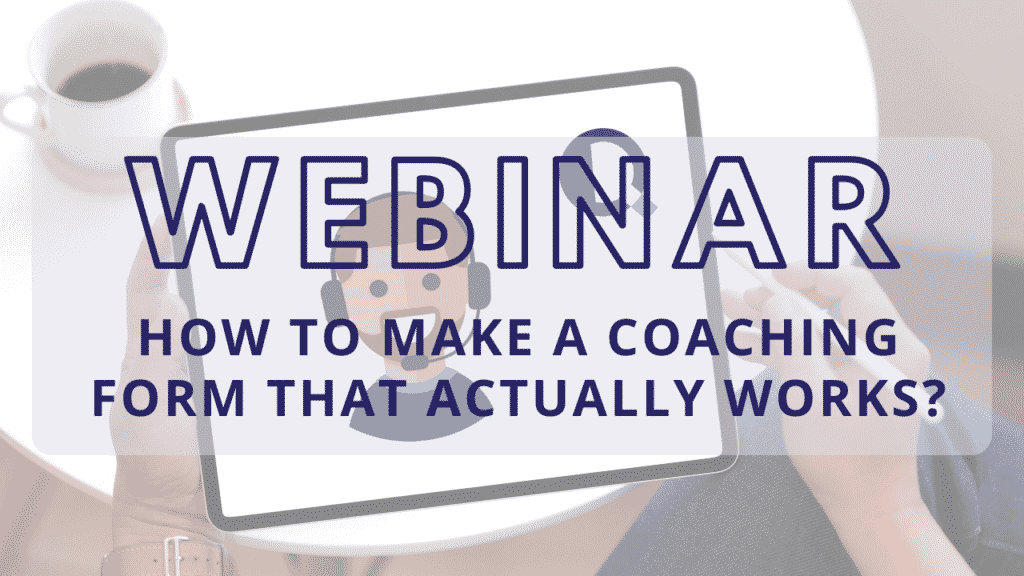 How to make a coaching form that actually works?
Coaching leadership is probably the best way to make sure your team, unit and the whole company is achieving its goals. It's also the easiest way to make sure, your employees are happy and customers love you!
Starting is the most difficult part! In this webinar, QualityDesk's COO, Ville Mikkonen will show you how to build a coaching form that actually works.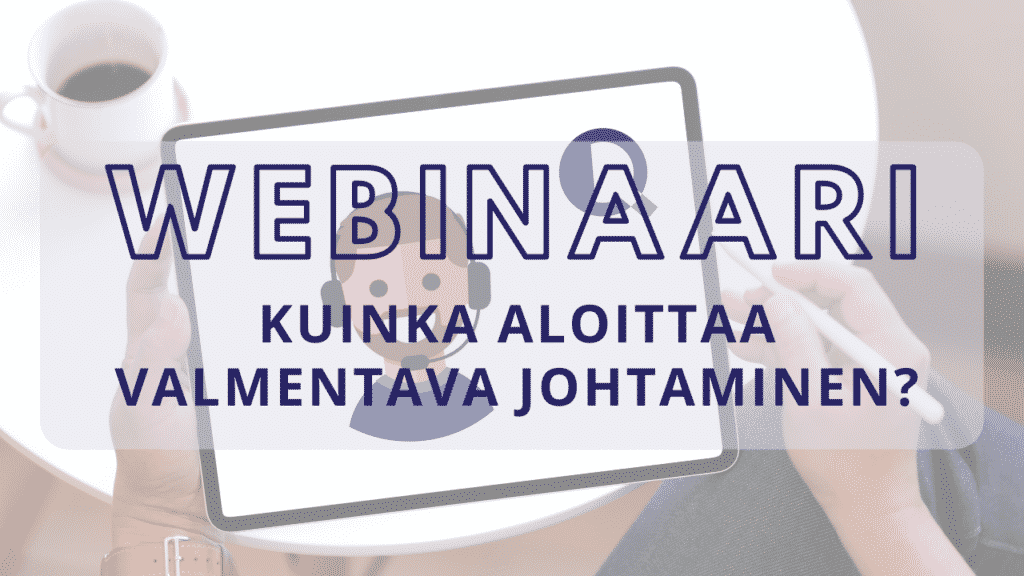 Kuinka aloittaa valmentava johtaminen?
QualityDeskin ensimmäinen kaikille avoin webinaari käsittelee valmentavan johtamisen aloittamista organisaatiossa.
Puhujana QualityDeskin osaperustaja ja -omistaja Ville Mikkonen, jolla on lähes 20 vuoden kokemus valmentavasta johtajuudesta.
Täältä löydät kootusti yhdessä kumppaniemme kanssa pidetyt webinaarit. Kiinnostaisiko yhteinen webinaari tai tarvitsetko tapahtumaasi asiantuntijapuhujaa? Ota rohkeasti yhteyttä, niin jutellaan lisää!
Wave-webinaari: Oma työn hallinta - Kuinka varmistaa oikeiden asioiden tekeminen?
Webinaarissa käydään läpi, kuinka voit resetoida oman työtilanteen ja varmistaa, että teet oikeita asioita. Kaikki lähtee tavoitteista ja niiden myötä yleensä löytyy myös selkeät tekemisen tavoitteet. Myös oman esihenkilön mukaan ottaminen on tärkeää ja tähän kerromme hyvä keinot, joita voit lähteä kokeilemaan vaikka heti webinaarin jälkeen.
Webinaarin ohjelma:
Oman työn tilanne, mitä teen nyt ja mihin aikani menee?
Mitkä ovat minulle asetetut tavoitteet? Entäpä odotukset?
Mitä odotat tiimiltäsi ja kuinka seuraat tavoitteiden toteutumista?
Miten voit saada oman esihenkilösi auttamaan?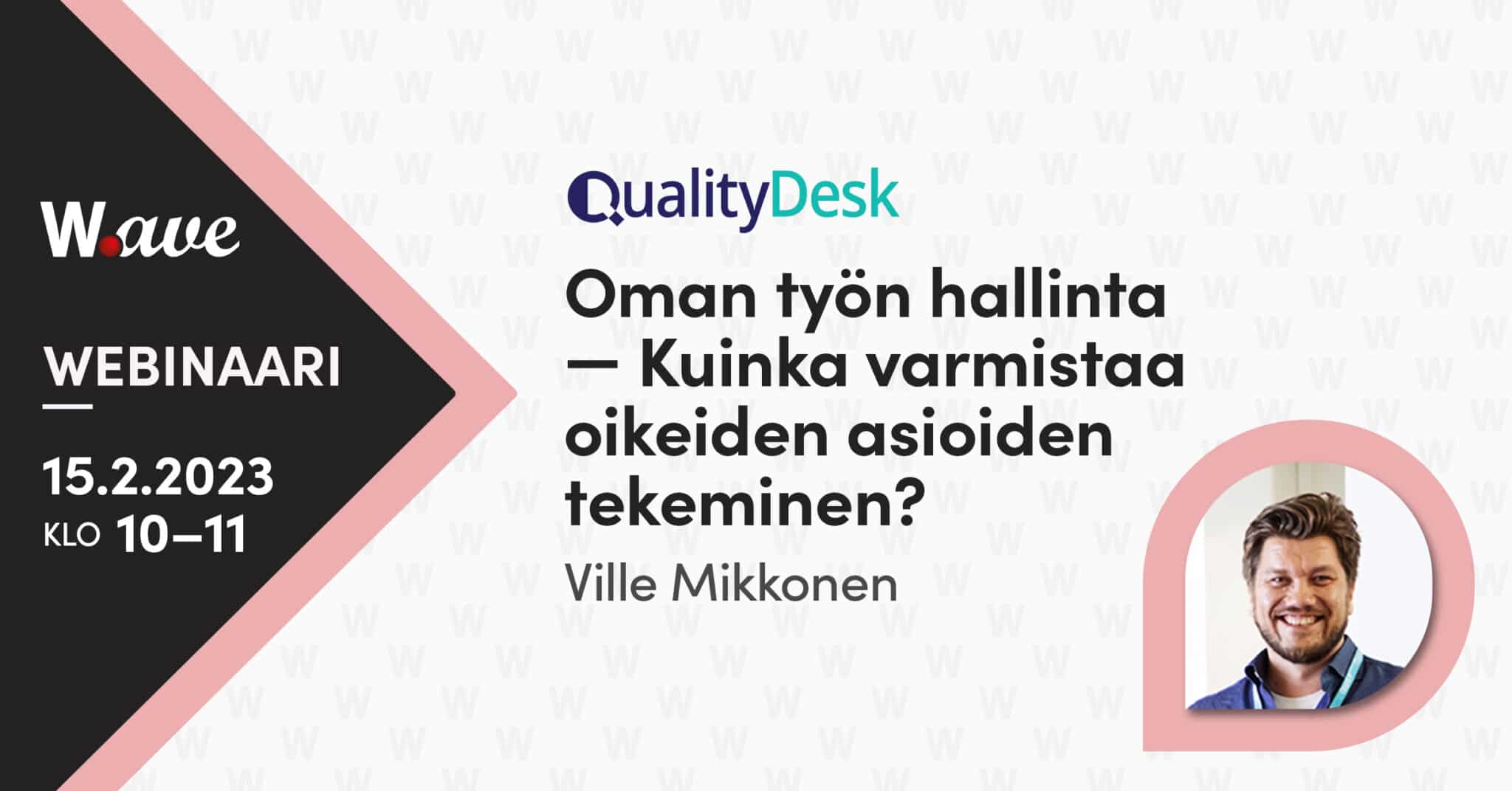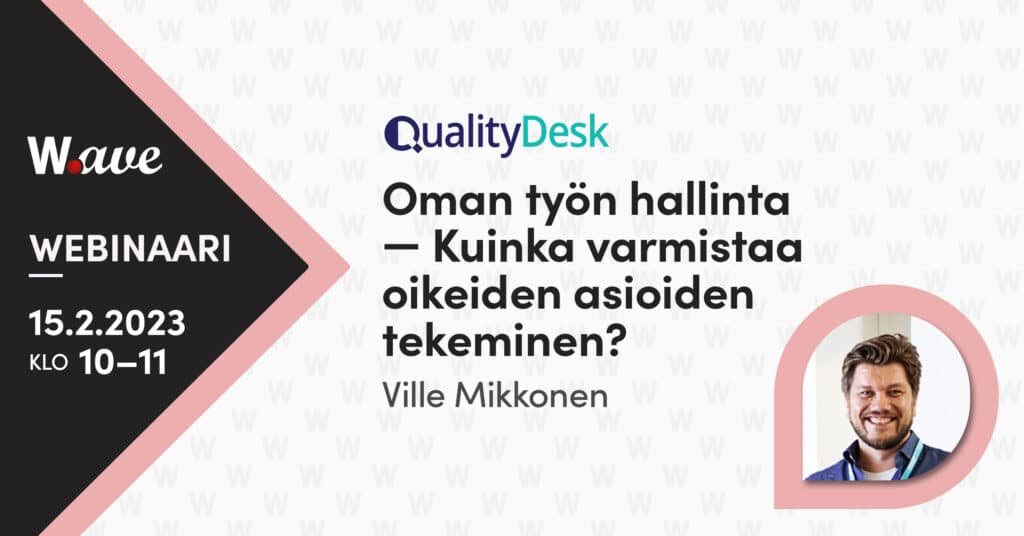 Puzzel-webinaari: Näin varmistat asiakaspalvelun laadun ruuhkatilanteissa
Yhteistyökumppanimme Puzzelin kanssa toteutetussa  webinaarissa tapaat Puzzelin Sales Executiven Sanna Mörskyn vieraanaan QualityDeskin operatiivinen johtaja ja osaperustaja Ville Mikkonen. Opit, miksi laadunvarmistus on tärkeä lisäarvon tuottaja asiakaspalvelussa ja miten voit hyödyntää sitä välttääksesi ja ennakoidaksesi ruuhkatilanteita contact centerissäsi. Jaamme myös 5 käytännön neuvoa, joita voit kokeilla tulevana juhlasesonkina omassa organisaatiossasi.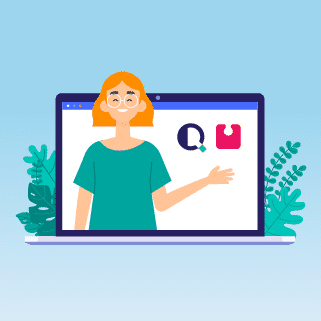 Wave-webinaari: Kuinka lisätä myyntiä asiakaspalvelussa?
Puhujat kertovat monen vuosikymmenen kokemuksella, kuinka saada asiakaspalvelusta myynnillinen asiakaspalvelu. Lisäksi saat konkreettiset vinkit, joita voit hyödyntää oman yksikkösi tai tiimisi johtamisessa heti webinaarin jälkeen!


Wave-webinaari: Mitä tehdä, kun asiakaspalvelijat eivät koe työtään merkityksellisenä?
Kun asiakaspalvelija hukkaa oman työnsä merkityksellisyyden, on sillä suora vaikutus asiakaspalvelun tehokkuuteen, asiakaskokemukseen ja pahimmassa tapauksessa koko työilmapiirin latistumiseen. Kerromme konkreettiset keinot, kuinka esimiehet ja johto voivat pitää huolta siitä, että asiakaspalvelijat ymmärtävät oman työnsä merkityksellisyyden.