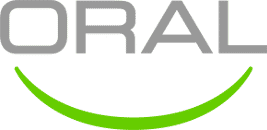 Oral Dentists Oyj and QualityDesk Oy have made an agreement of the use of QualityDesk software in Oral Dentist call centre. The software will give Oral a tool to monitor their customer interactions in their call centre which helps to recognize improvement areas and helps supervisors to coach their employees.
Oral Dentists is Finland's largest chain of oral health services. In addition to providing clients with the best possible care using the latest technology, the quality of customer service is of paramount importance from the very first encounter. In line with Oral's customer promise, ensuring a great service experience throughout the customer relationship is crucial.
"With QualityDesk, customer interactions can be evaluated more easily, saving time on employee coaching, customer service and process development. We always want to provide better service to our customers ", says Minna Vuorensyrjä, Head of Customer Service, Oral Dental Oyj.
QualityDesk's customer promise is to provide the world's easiest-to-use application for quality, customer experience, staff well-being, and productivity.
"We are very grateful for the trust of Oral Dentists in our service! Oral Dentists really help to develop Finnish innovation culture with their trust on us. Together, we will continue to develop our Oral Dentists' customer service by implementing the coaching features that will enable customer service personnel to have a strong involvement in operational development,", says Ville Mikkonen, CEO, QualityDesk Oy.